At the Council meeting that took place on Wednesday 10th June, Councillor Sarah Rook was elected unanimously as the Mayor of Kidderminster for the ensuing year. 
Councillor Rook, a Teaching Assistant at Worcestershire County Council and Carer at Care & Support24 said:
"It is a real privilege to become Kidderminster Town Mayor. I am incredibly proud to be representing the Town and the wonderful people who live here. 
"I will be doing everything I can to showcase the facilities, local businesses, volunteers and charities we have in Kidderminster."
Mayor of Kidderminster – Cllr Sarah Rook
Deputy Mayor – Cllr Juliet Smith
The Mayoral Charities
Councillor Rook will be supporting and raising money for two main charities…
Kidderminster & District Youth Trust
Kidderminster & District Youth Trust was founded in 1966 by Kidderminster Mayor Charles Talbot MBE. The initial aim of the trust was to raise funds to buy land and construct a purpose built Youth Club in Kidderminster through which young people could access structured activities that could help them develop into adulthood positively. In 1970 after much hard work, and lots of local support, Kidderminster Youth House was built. Young people from the local area were involved in the construction and the design of the building. Kidderminster & District Youth Trust delivered youth clubs, a cafe, hairdressers, sports clubs and other activities from the Youth House until 1979 when Worcestershire County Council leased Kidderminster Youth House to deliver Careers, Youth Work and other important services to young people, this arrangement remained in place until 2012.
H.E.L.P. Kidderminster
H.E.L.P. is a community group in the town that provides a night kitchen, help centre and an array of support services for the homeless. The charity provides those in need with hot food, warm clothing, as well as personal support with housing, budgeting, medical appointments.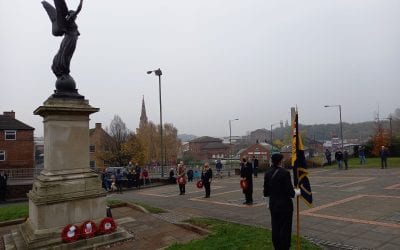 Paying respects to the fallen soldiers in Kidderminster this Remembrance Sunday are civic dignities including the Mayor, MP and Deputy Lord Lieutenant and members of the Royal British Legion.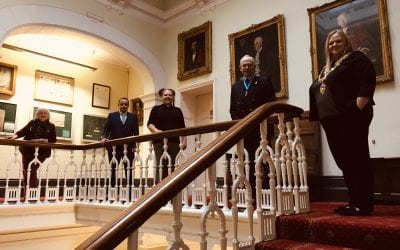 The High Sheriff of Worcestershire, Mark Jackson OBE, visited the Town Hall in October 2020 to offer his support to the town during and after the pandemic. The Mayor's Chaplain also attended as well as representatives from the Mayoral charities.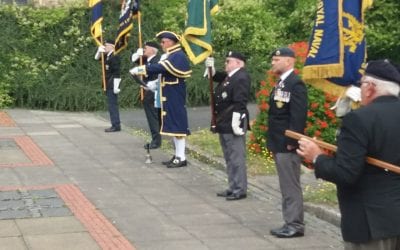 VJ Day service at the War Memorial attended by the Mayor and other civic dignitaries.
Previous Mayors' Galleries
Here you will find photographs of the previous Kidderminster Town Mayors' activities.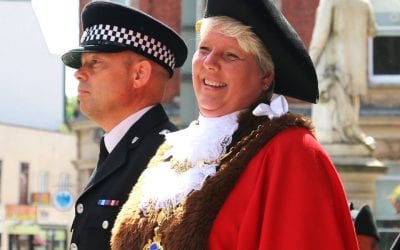 2017 Mayor: Councillor Gale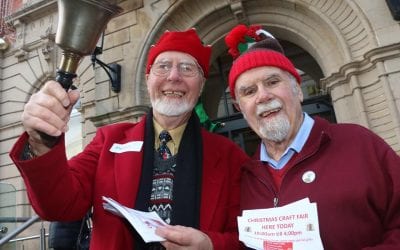 2018 Mayor: Councillor Stooke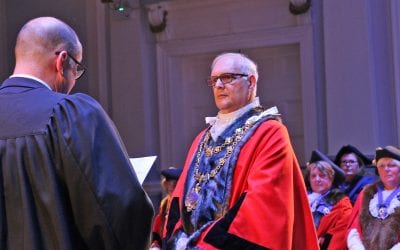 2019 Mayor: Councillor Ross