2021 MAYOR JULIET SMITH >
At the Council meeting that took place on Wednesday 26th June 2021, Councillor Juliet Smith was elected as the Mayor of Kidderminster for the ensuing year. 
Councillor Juliet Smith, who has represented Blakebrook and Habberley South ward for the last 6 years (as a Charter Trustee for 1 year and member of Kidderminster Town Council for 5 years), said:
" I'm delighted to be serving as Mayor of Kidderminster for this municipal year. It has been a difficult 12 months for everyone with the pandemic and lockdowns but as restrictions begin to ease there is light at the end of the tunnel.
I am looking forward to representing the Council and my hometown and organising fundraising activities for my chosen charities, which will include my annual Mayor's Ball in 2022."
Mayor of Kidderminster – Cllr Juliet Smith
Deputy Mayor – Cllr Kevin Gale
The Mayoral Charities
Councillor Smith will be supporting and raising money for three main charities…
Kidderminster & District Youth Trust
Kidderminster & District Youth Trust was founded in 1966 by Kidderminster Mayor Charles Talbot MBE. The initial aim of the trust was to raise funds to buy land and construct a purpose built Youth Club in Kidderminster through which young people could access structured activities that could help them develop into adulthood positively. In 1970 after much hard work, and lots of local support, Kidderminster Youth House was built. Young people from the local area were involved in the construction and the design of the building. Kidderminster & District Youth Trust delivered youth clubs, a cafe, hairdressers, sports clubs and other activities from the Youth House until 1979 when Worcestershire County Council leased Kidderminster Youth House to deliver Careers, Youth Work and other important services to young people, this arrangement remained in place until 2012.
Greatfield Small Animal Rescue
Greatfield Small Animal Rescue started March 2020 and in a small time have already helped 498 animals both domestic and wild. They pride themselves on offering the best care they can to any animal that comes to them.
Domestic animals will recieve any veterinary treatment required. They also assess their behaviour and work with the animals before looking to find them their forever home. Wildlife is treated medically, rehabilitated and released or transferred to facilities where they can accommodate specific species needs.
Wyre Forest Talking Newspaper
A registered charity built on volunteers providing an independant way to keep in touch with local news, events and views for people who are blind or visually impaired and those with disabilities that make it difficult to hold or read a newspaper. 
The newspaper contains local news, features and sport from Kidderminster Shuttle and other local newspapers and is sent out each firday on a 90 minute memory stick. It is free to all who are unable to read newsprint. 
Portrait Reveal
The West Mercia PCC John Campion kindly unveiled a portrait of HRH The Duke of Edinburgh at Kidderminster Town Hall on 29th September 2021. The portrait was donated by the Mayor, Councillor Juliet Smith and will be on display in the Mayor's Parlour.
Redditch Civic Service & Bewdley Charity Quiz Night
Previous Mayors' Galleries
Here you will find photographs of the previous Kidderminster Town Mayors' activities.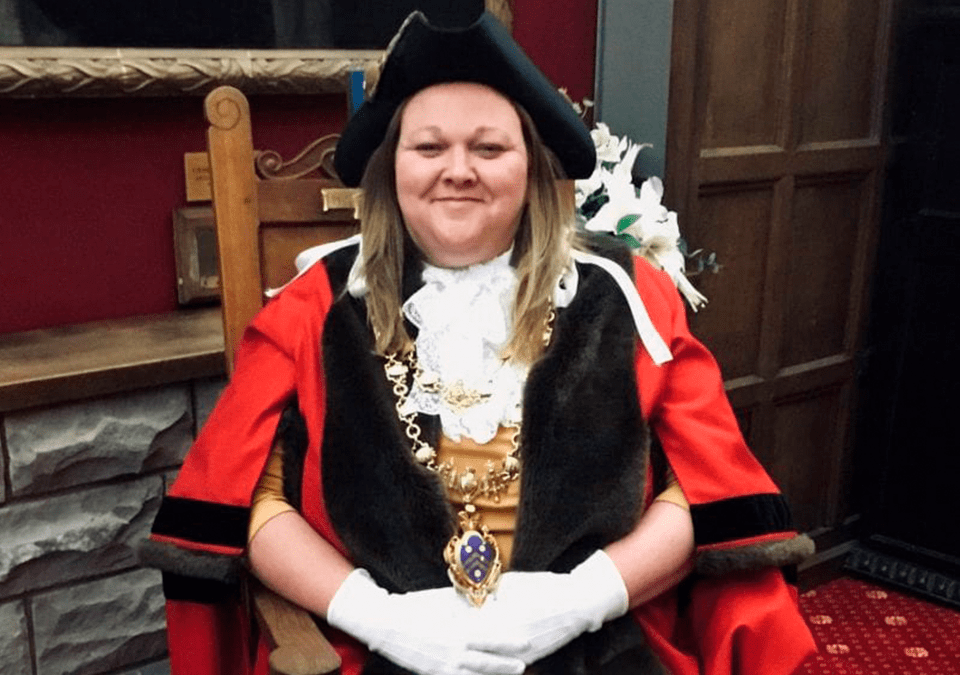 2020 Mayor: Councillor Rook Sarah Rook At the Council meeting that took place on 10th June 2020, Councillor Sarah Rook was elected as the Mayor of Kidderminster for 2020. Despite the challenging year that we all as a nation had to face as a result of the pandemic,...