Providing Services to the People of Kidderminster
Donate to Refugee Action >
Kidderminster, a historic market town where the modern carpet industry was founded and remains a huge importance to the economy.
The Kidderminster Town Council was created in 2015 to take on the duties of a parish council and work to create a safe, bustling, cultural and industrial town environment.
With great transport links through rail, road and waterways, Kidderminster sits with easy access to all major towns and cities which we will continue to look after and maintain.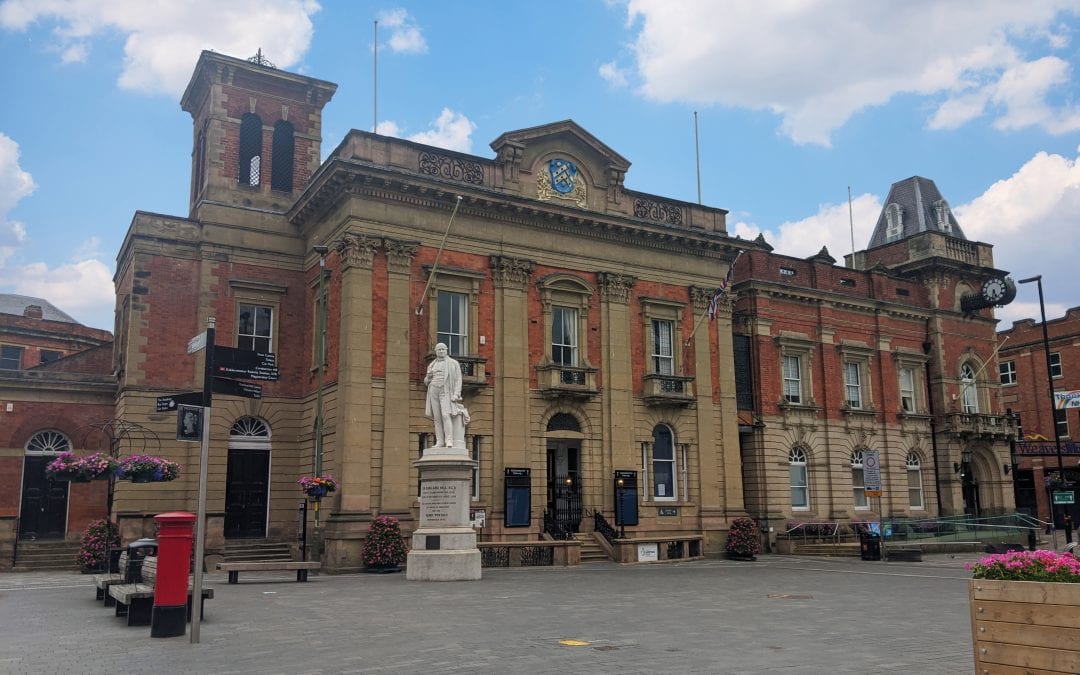 ProContract Due-North Kidderminster Town Council wishes to appoint a Contractor to provide Market Operations in Kidderminster Town Centre. The procurement exercise is being conducted by Wyre Forest District Council on behalf of Kidderminster Town Council using...
read more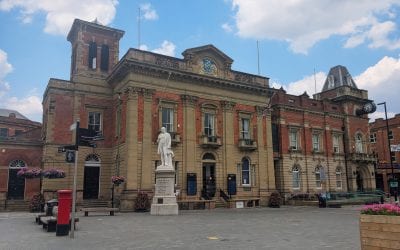 Park Ownership Transfer of Baxter Gardens, Broadwaters Park & St George's Park Three popular Kidderminster parks are now owned by Kidderminster Town Council. Baxter Gardens, Broadwaters Park and St George's Park have been handed over to them by Wyre Forest...
read more
Community Information
Kidderminster Town Council is responsible for looking after the community, offering a range of services and raising money for town improvements.
COUNCIL
Discover information & documents regarding Kidderminsters' Councillors, Meetings, Agendas, Minutes & Policies.
KIDDERMINSTER BID
Find out about Kidderminster's Business Improvement District arrangement & the work taking place in our Town Centre.
LATEST NEWS
Click here to get the latest News and Information from Kidderminster Town Council
TOWN MAYOR
Get to know more about Councillor Kevin Gale and his plans and supported Charities.
COVID 19
Links for Grants and Financial support including Civil Emergency Committee Agenda.
Kidderminster Town Council has been awarded a National Lottery Heritage Fund grant to investigate the current condition of the Town Hall as well as explore potential development options for the building to secure a sustainable future and make it more accessible to all.
Thanks to players of the National Lottery, the Town Council has been successful in applying for Resilient Heritage funding with The National Lottery Heritage Fund.
Councillor Martin Stooke, Past Mayor of Kidderminster, said "The support of the National Lottery Heritage  Fund towards our Town Hall is fantastic and will really help to safeguard the building for future generations."
Kidderminster Town Hall
Home to a variety of events & live performances, weddings & ceremonies and opportunity for venue hire of mixed facilities and character.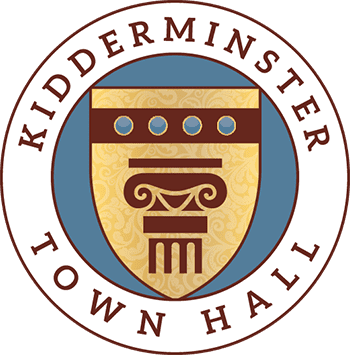 LIVE EVENTS
Comedy, Bands, Choral, Panto – a great mix of entertaining live performances.
WEDDINGS
Fully licensed for Weddings & Receptions, Civil Partnerships, Vow Renewals and Ceremonies.
VENUE HIRE
Attractive and unique rooms with flexible layouts ready to tailor for your requirements.
Agendas & Minutes
We will post the agendas and minutes for all civic meetings held at the Town Council on this page. 
CouncillOrs
Kidderminster Parish Council was formed on 1/12/15 and is made up of 18 district councillors for Kidderminster. 
Meeting Dates
A calendar of forthcoming meetings and important dates within the Town Council. 
Policies & Reports
A resource of Accounts, Policies and Reports of the Kidderminster Town Council.